New Men
a performance by Balthazar Berling
with Tycho Hupperets as a dancer
Kunstverein für die Rheinlande und Westfalen, Düsseldorf, 7th of June 2013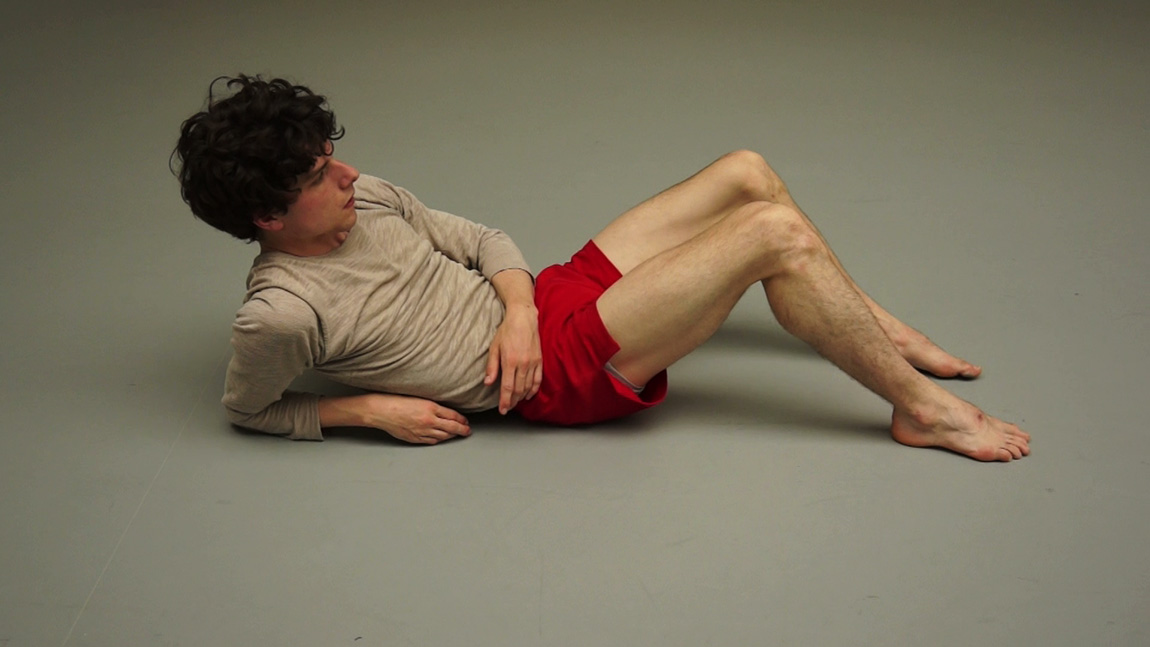 Still from a video played during the performance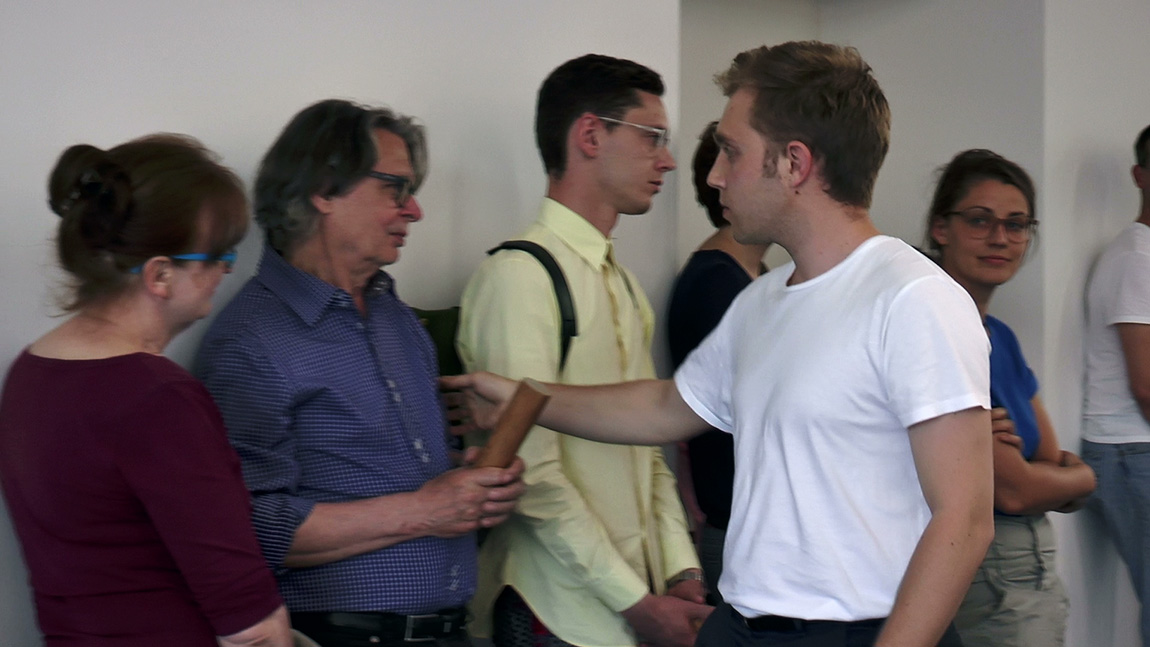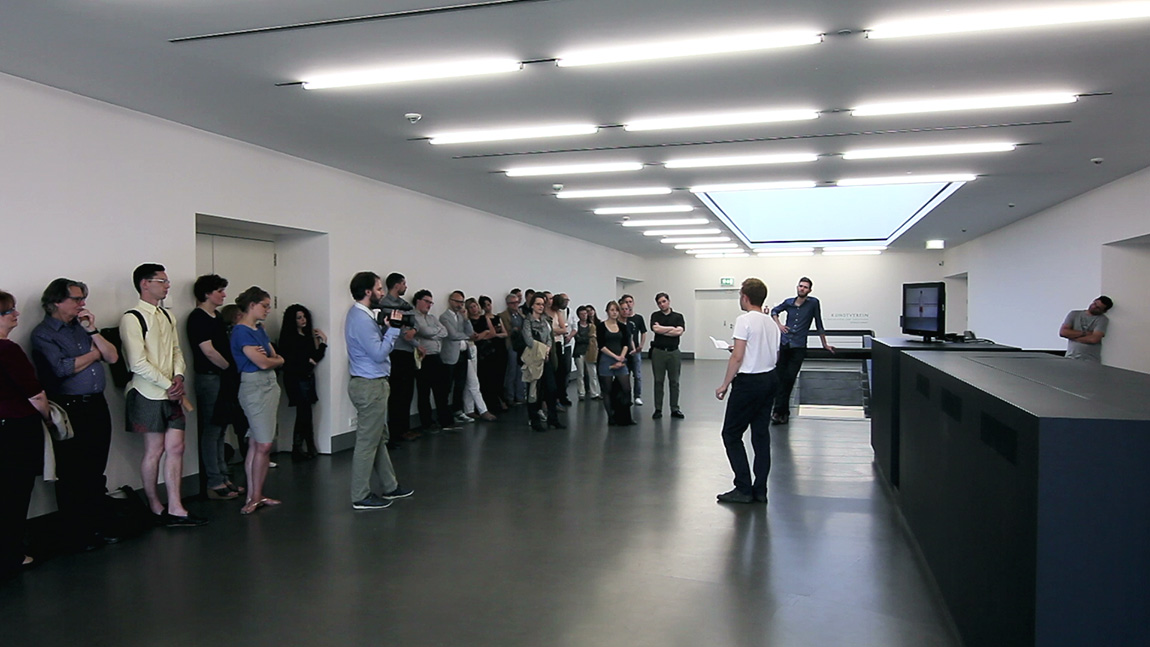 The word "New" and the word "Men"
It talks about the male
Men, many
not only one

We talk.
"New Men" as a matter
works like a motion.
It moves
me and we.

What are the forms
and conditions of masculinity?
I want to know, so we shape
A lexicon

I cried because I listened to
Amina Tyler, Tunis
telling her story
of fighting to be.

I am a man and I
admire a woman
and I don't want to
speak for herself

Feminists,
I turn my head back
to look at your marks
and while I learn
I feel that my spine
was made hard
by my fathers.

Prince, Rimbaud, Jesus,
I understand the male legacy
but I feel distant from it.

Our dance doesn't aim for confirmation.

I am present – more intensely.
Affecting and being affected
give the spaces, origins and directions.

Let's talk!
force is fluent

As New Men,
we fall in love as part of our search
we practice affection without sexuality
we learn to live in an impossible solitude
No longer young, not yet in power,
we react only now, impulsive
after our long
hesitation.

---
The previous version of the above text was written in collaboration with Lukas Hoffmann.
Duration of the performance: 14 min.
Material: 10 dance barres, video 1:40, text.
Camera for documentation: Alexander Lorenz
In cooperation with Kunstverein für die Rheinlande und Westfalen, Düsseldorf, 2013