Balthazar Berling and Lukas Hoffmann have a conversation for one month and at the end present it publicly. In front of eight different audiences that follow one after the other, they discuss this dialogue and explore their different memories of it while acting in a gestural structure. As a feedback system, one person from each audience is asked to tell how they remember the talk to the next audience group. The main themes of the conversation are: mediation, synchronicity, the distinction of art and life, friendship, and economy.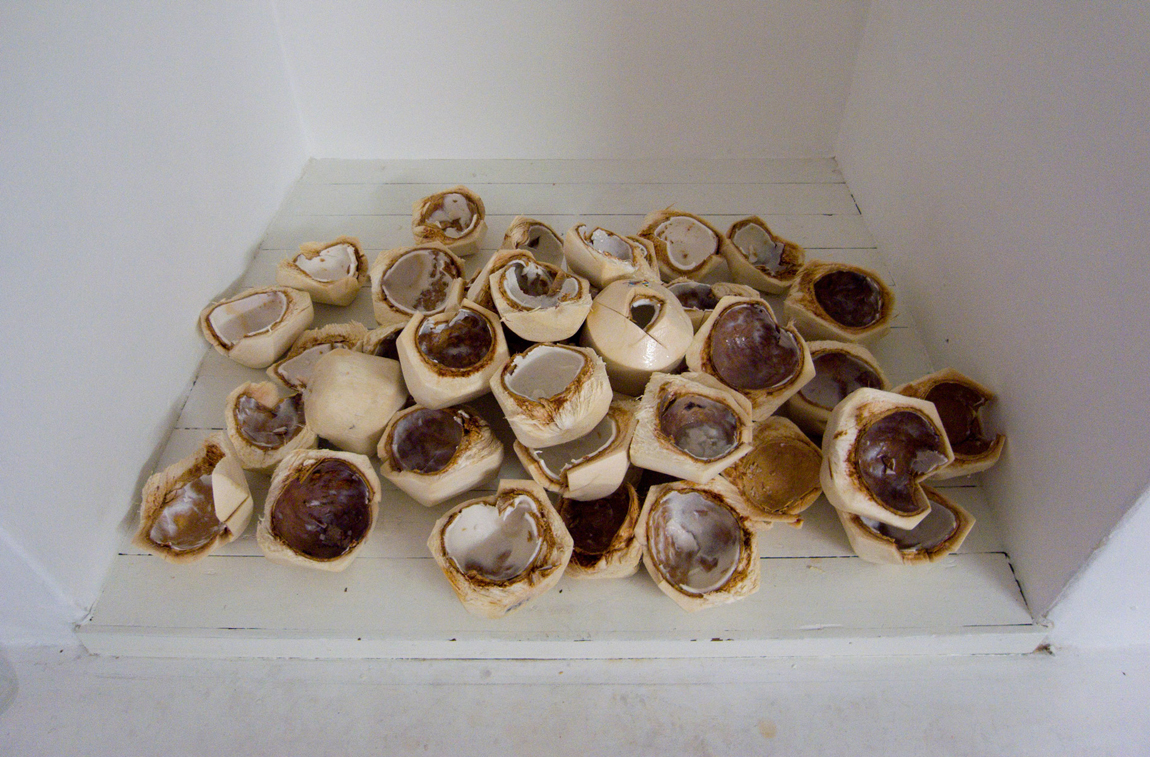 ---
How Do You Remember?
Collaboration with Lukas Hoffmann
Technical specifications: performance, 6h (8 audiences attending 8 following acts of ±25min), coconuts, socle, knife, land-line phone, paper, pen, towel.
Context: Museum Nacht 2012, hosted by Castrum Peregrini, Amsterdam.